GFS

Shut out polluted air such as Pollen, PM2.5, Haze etc!
95% efficiency against 0.3μm size of particulate
Energy saving performance Only JPY9.5円 ※ for 24 hours operation.
Strong sucking power No filter clogging!
Washable and reusable Environmentally friendly.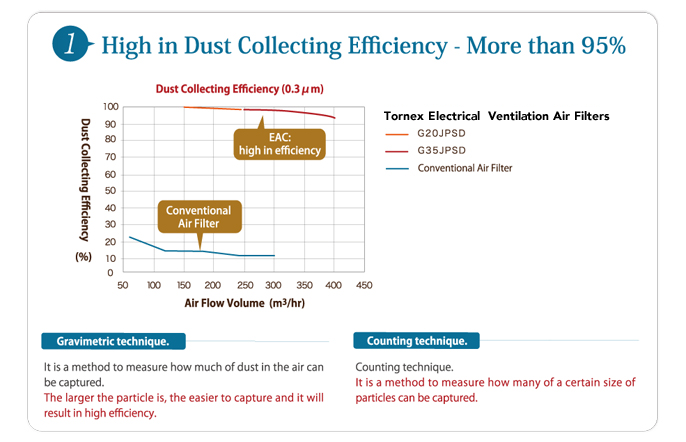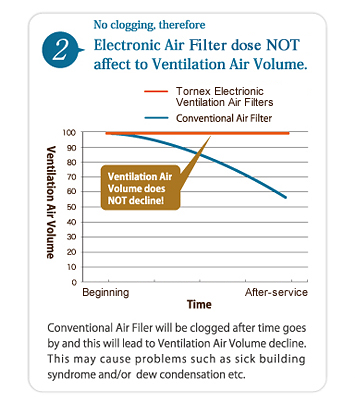 This product is a filtering system for the outdoor air intake by Electronic Air Cleaner.
PM2.5 particles are air pollutants with a diameter of 2.5 micrometers or less.
Removal of particles with its diameter smaller than 0.3 micrometers are not confirmed yet for this system.
Wall mount Switch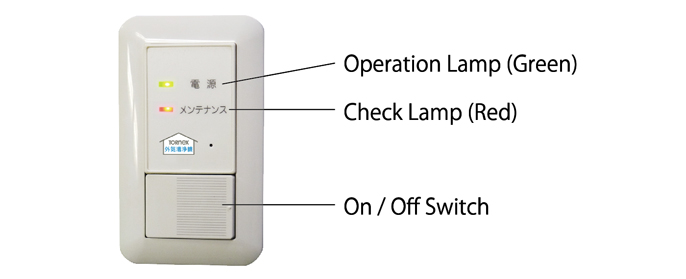 For safety feature, the electricity to this equipment will be shut off if the proper after-service is not prosecuted one year after operation / after-service.
Do NOT turn off this equipment except after-service, typhoon, snowstorm, thick hog etc.

Model no.
G20JPSD
G35JPSD
SA duct
Φ100, Φ125×1pc
φ150×1pc
OA duct
Φ100, Φ125×1pc
φ150×1pc
External Dimensions
Width
960mm
798mm
Depth
362mm
Height
346mm
Weight
Approx. 26kg
Power Supply
AC100V 50/60Hz
Power Consumption
11W
Noise level
near silence
Ozone generation
Below 0.05ppm
Pre-filter
SUS24 mesh
Switch Display
Operation:Green/ Alarm:Red(Green off)
Timer:Red and Green On (12〜13 months operation)
Timer :Red On (Green off) (after 13 months operation)
Safety Feature
Interlock switch
Abnormal current and abnormal voltage detecting device,Residual electric charge discharge device