Double High Counter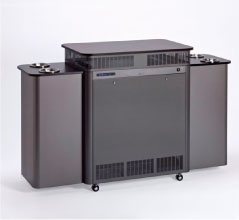 The Tornex Double High Counter utilize two Tornex filtration systems and can process 30m³ of air per minute. Absorption performance is superior.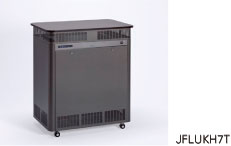 JFLUKH Series
Model Number
JFLUKH6T
JFLUKH7T
Capacity
8 smokers
Air Flow Volume(m³/min) 
H : 30   L : 20
Power Supply
AC220-240V 50/60Hz
Power Consumption
Approx 230W / Approx 290W
Dust Collecting Efficiency
95%(0.3μm)
Main Filter
ESP(Electrostatic Precipitator)
Pre-Filter
SUS24 Mesh
Odour Filter
Activated Charcoal
Sanitization
PCI (Plasmacluster Ion)
Material
Body: Steel Melamine Coating
External Dimensions(mm)
W1800 x D660 x H1130
W1000 x D660 x H1130
Weight(kgs)
Approx 145
Approx 115
All Tornex installations require regular maintenance for optimum efficiency.
Tornex recommend a full after-sales service contract.